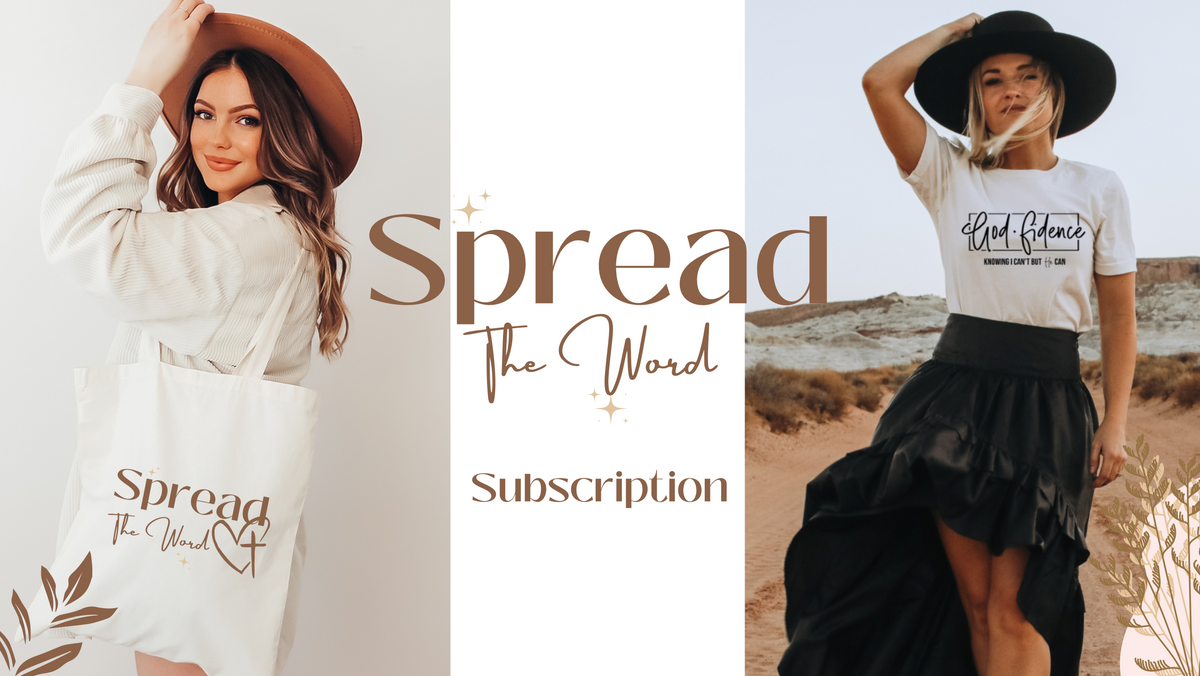 SPREAD THE WORD SUBSCRIPTIONS
Starting conversations and inspiring others. Buy one for yourself or gift one to a friend!
Our Mission is to spread the word of Jesus Christ by starting conversations and taking our relationship with God to the next level.
A simple "Hey, I love your shirt!" can turn into a conversation that changes someones life!